Apprentice Requirements
Becoming an Apprentice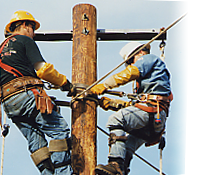 Upon request, a pre-numbered application will be mailed.  
The application packet will include the following documents which must be completed and returned:
Signed Fundamental Training School Agreement
Random Drug Test Statement
*$25.00 application fee (payable by money order or cashier's check only, no personal checks)
The following documents are also required:
Valid DOT physical/medical card
Commercial Driver's License (CDL). Permits will not be accepted.
Birth Certificate
Social Security Card
High School Transcript
Diploma or GED. If submitting a GED, test scores must be included. High school transcripts through the last grade completed are still required.
DD214, if you are a Veteran. DDF2384, if you are in the Reserves.
Must be a resident in SELCAT's jurisdiction and be able to submit 1 year proof of residency in the form of utility bills, lease, voter registration, etc., that show at least 1 year at your current address in our jurisdiction.
Access to computer with internet and current email address.