Reach For The Top
Apply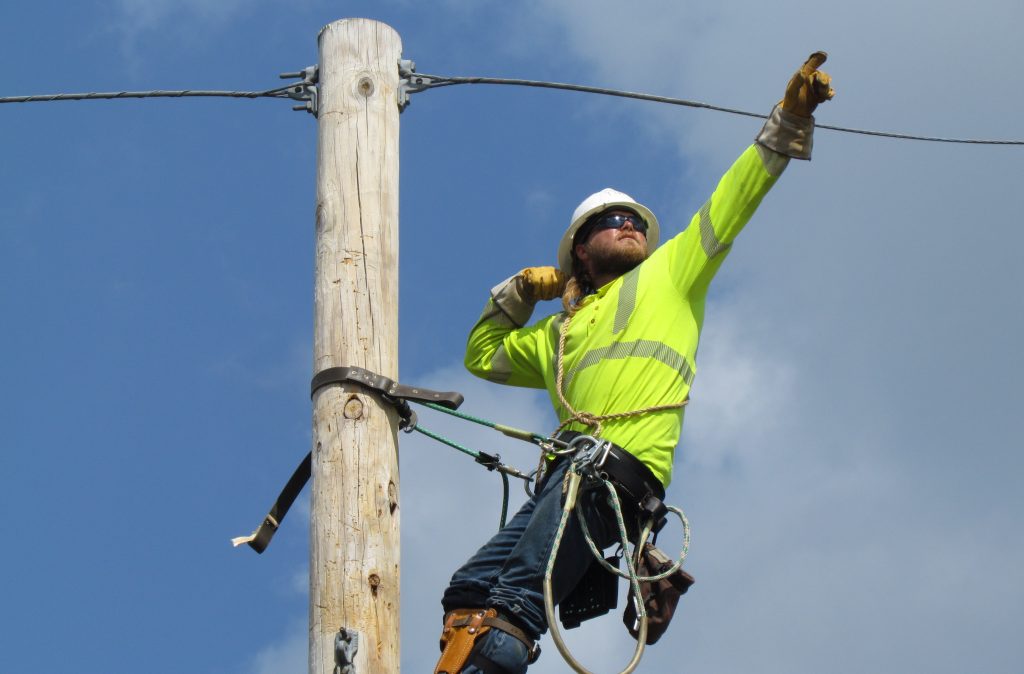 We are currently accepting applications for: Substation and Underground. Apply today!
Apprenticeship requirements are as follows:
Valid DOT physical/medical card
Class A CDL with Air Brakes endorsement is required. Permits will not be accepted. "With the exception of the Substation Program. No CDL is required to apply but is required before graduating."
Birth Certificate
Social Security Card
High School Transcript
Transcripts must show evidence of successful completion of: one full credit of high school algebra with a passing grade, or one post high school algebra course (e.g. Adult Education, Continuing Education, Community College, etc.) with a passing grade, or provide evidence of having successfully completed the ETA Online Tech Math Course.
Diploma or GED. If submitting a GED, test scores must be included. High school transcripts through the last grade completed are still required.
DD214, if you are a Veteran. DDF2384, if you are in the Reserves.
Must be a resident in SELCAT's jurisdiction and be able to submit proof.
Access to computer with internet and current email address.
$25.00 application fee
Must be willing to travel anywhere within our southeastern jurisdiction during your apprenticeship. (MS, LA, AL, AR, GA, FL, TN, NC, SC)
When an application has been completed and all the requirements are met, SELCAT will refer the completed application to the appropriate sub-committee for interview and ranking. Only those applicants who meet the minimum requirements of the training standards shall be considered.
*If you would like for any Line College experience to be considered, you must submit all certificates, certifications, transcripts and diplomas.
**Applicants who reside outside of the SELCAT nine-state service area will not be considered.