Apprentice Benefits
It PAYS to be a Union Apprentice!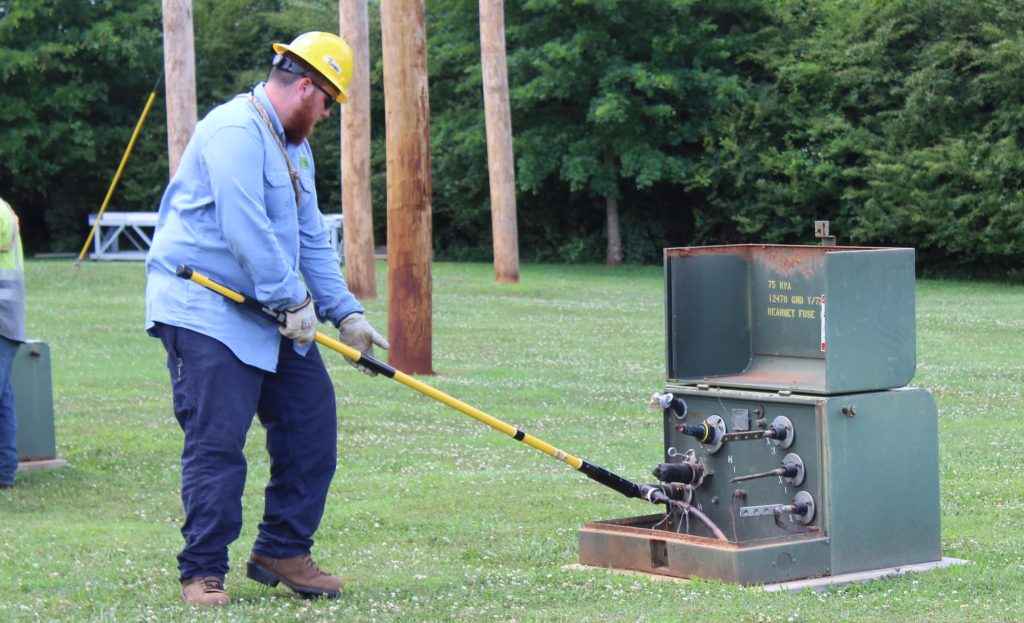 SELCAT apprentices not only receive the very best skills and safety training available and on-the-job experience – they are also paid to learn a career.
The training provided through SELCAT enables apprentices to be employable throughout the year – which is a unique advantage because the demand for skilled lineman has never been higher.
College Credit
College credit is available to graduates of the SELCAT apprenticeship program; they receive 25 semester hours of college credit through the American Council on Education, which can be applied toward continued college education.
Wage Schedule
(All rates based off of Journeyman rates from $23.54 – $38.38 an hour)
Apprentice Lineman Rate
| | |
| --- | --- |
| Period | Percent |
| 1st = | 60% |
| 2nd = | 65% |
| 3rd = | 70% |
| 4th = | 75% |
| 5th = | 80% |
| 6th = | 85% |
| 7th = | 90% |
Underground Technician Apprentice Rate
| | |
| --- | --- |
| Period | Percent |
| 1st = | 60% |
| 2nd = | 65% |
| 3rd = | 70% |
| 4th = | 75% |
Substation Technician Apprentice Rate
| | |
| --- | --- |
| Period | Percent |
| 1st = | 60% |
| 2nd = | 65% |
| 3rd = | 70% |
| 4th = | 75% |
| 5th = | 80% |
| 6th = | 85% |
| 7th = | 90% |
Subject to change